Agile Log
Time Tracker for Freelancers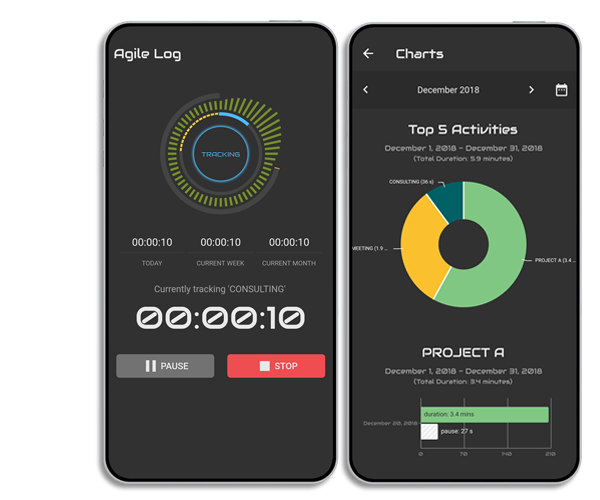 With a few taps, you will be able to track your time and earnings automatically. Agile Log does it for you, so you don't have to.
Our built-in analytics tools help you see how you have allocated your time to gain a better view on the projects that you are working on.
So why not give it a try and download our free app today.