Agile Log
Time Tracker for Project Time Management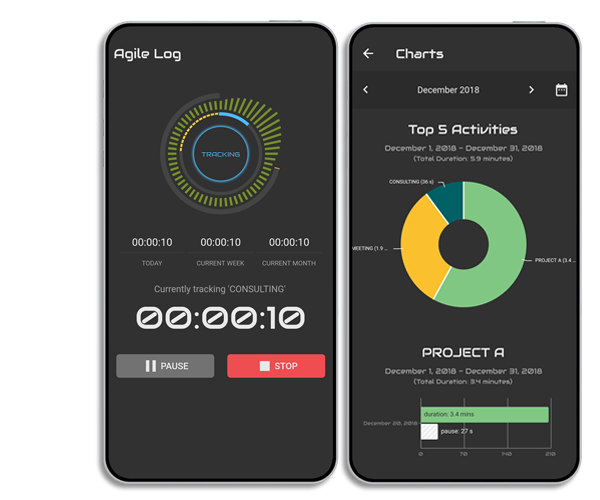 A single tap is all it takes to track your time spent on your projects or any tasks you defined.
The built-in analytics tools help you easily discover the most time consuming tasks as well as your most profitable tasks if you work as a freelancer.
Generate timesheets and reports on the go, Agile Log does it for you, so you don't have to.
So why not give it a try and download our free app today.